A screen recording that does not show the face of the presenter is like a weather newscast without a meteorologist. Sure, you convey information, but you also miss out on adding value for viewers.
What makes a video good is not only the information content but also the presentation. Showing the presenter enhances the presentation of a video.
But, maybe you want to turn off the camera for a screen recording. You might have several reasons for that. You feel you're not looking your best, there's too much stuff in your background, etc.
Why use an avatar image?
If you cannot turn on the camera, use an avatar image instead to show viewers who's talking. It's an easy way to identify yourself in the video and make it personable.
How to choose an avatar image
use a portrait photo or representative logo
use an image file of square aspect ratio
How to use an avatar image in your video
Outklip provides a default avatar image for each user. You can change the avatar image by following step 5 below.
These are the steps to use an avatar image in your screencast.
Click the Outklip Chrome extension icon. This opens the Create a video dialog. Click the gear icon to open the settings webpage on a new tab.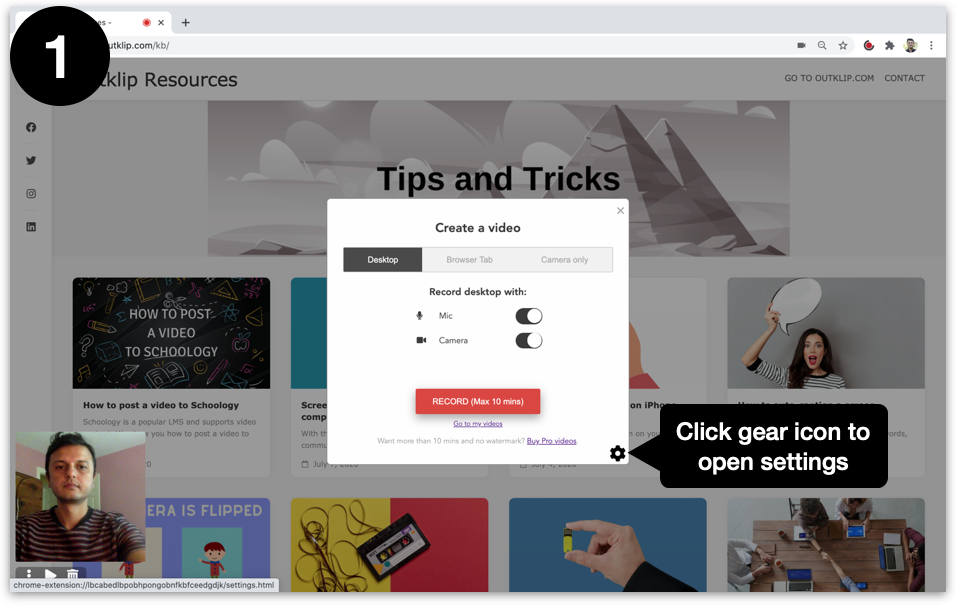 On the settings webpage, click Edit next to Use profile picture instead of camera option.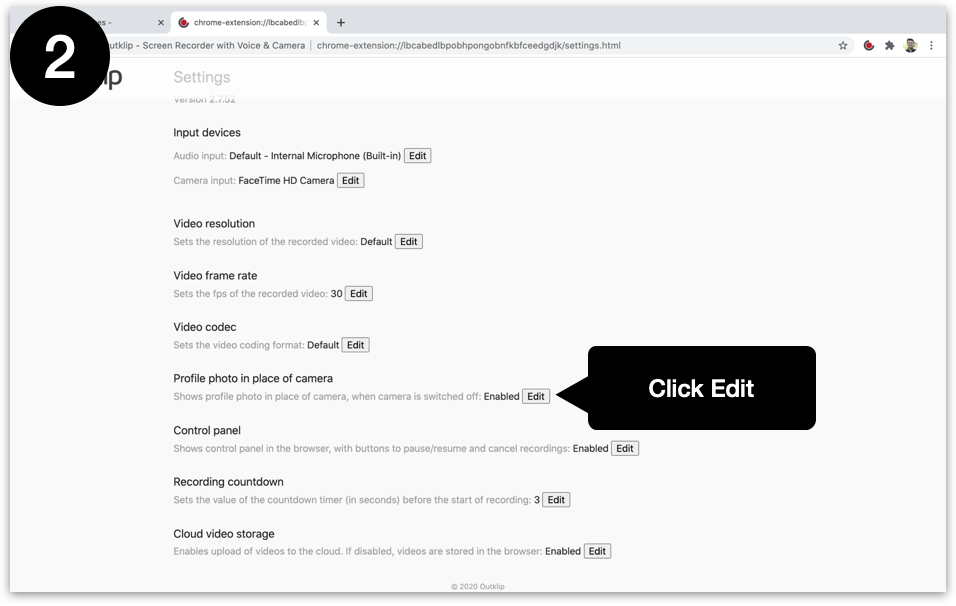 Select Enabled and click Submit.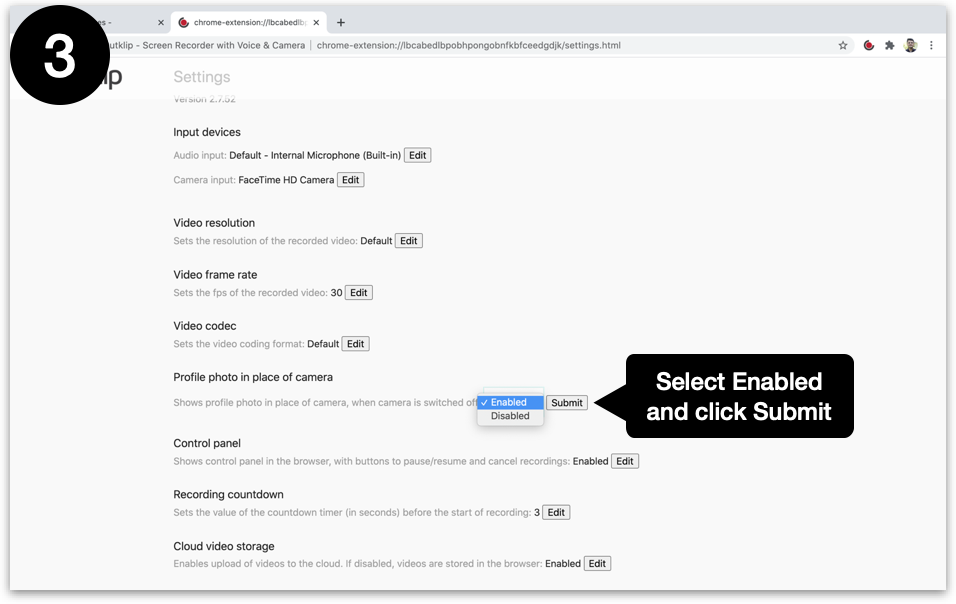 Return to the previous tab with the Create a video dialog. On the dialog, disable the camera. The avatar image will appear on the webpage, in place of the camera.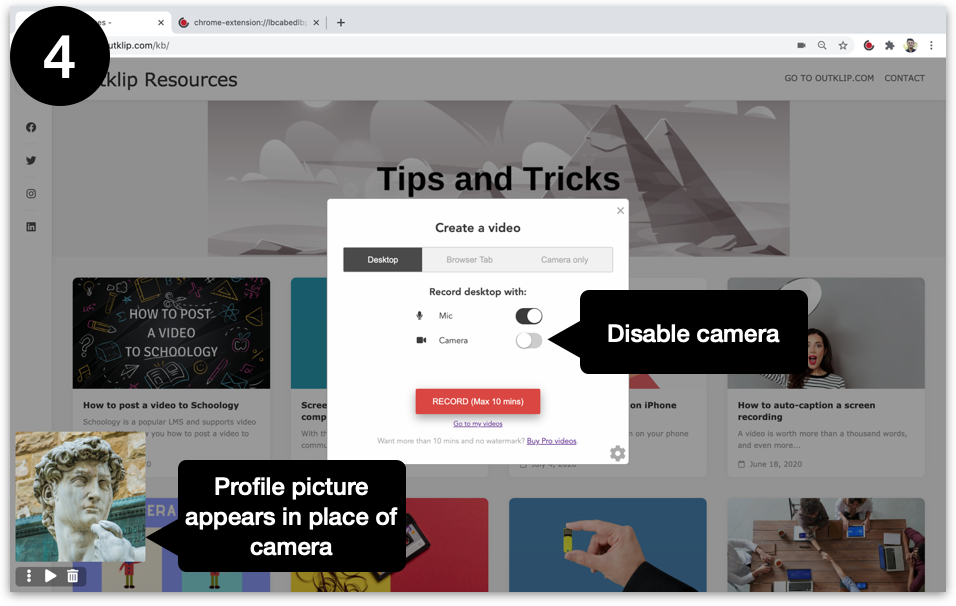 To change the avatar image, open outklip.com/account on a new tab and click Change next to the profile photo. Upload a new image file and click Submit. Your new avatar image will take effect.
Start recording. The avatar image will appear in the screen recording.
An avatar image is an effortless way to make your video appear friendly. It also eliminates the hassle to look good on camera.