Teachers use a Learning Management System (LMS) to upload reading material, assignments, etc. Schoology is among the popular LMSs today.
While teaching is mostly done in person or on Zoom or Google Meet, teachers are also recording video content. The video content can range from entire lectures lasting 30-40 minutes to short tutorials 1-2 minutes long. In this article we show a couple techniques to post videos to Schoology.
Posting video links
The simplest option to post a video is to copy and paste the video link to Schoology. When students click on the video, they are taken to a different website to view it.
There are two alternatives to pasting a link.
1.Upload video
You can upload video files directly to Schoology, but there's a limit of 100MB per file.  The drawback of this approach is that only about 10 minutes of video can fit in 100MB.
To upload a video to any class material, click Insert Content and select Image/Media.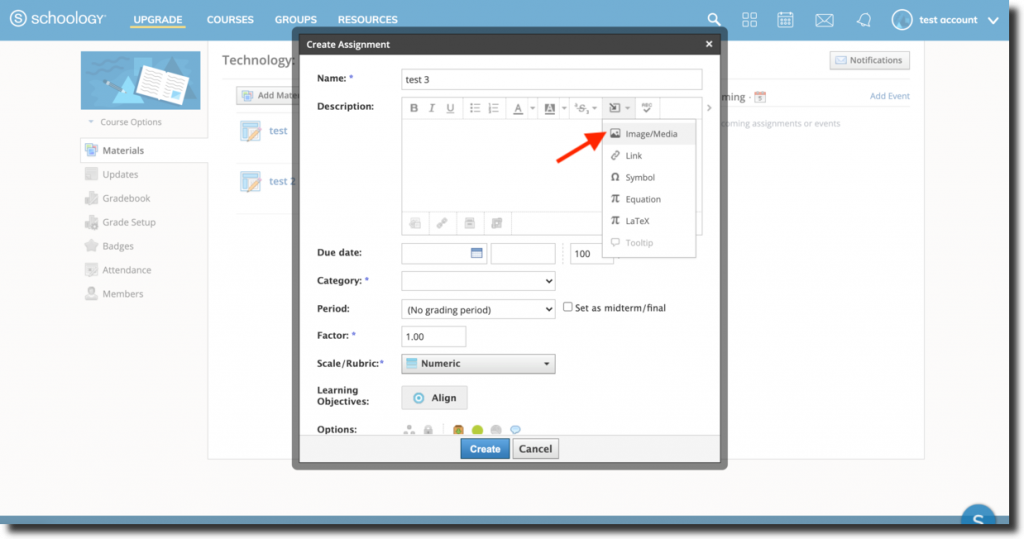 2. Click Attach File and select a video file on your computer. After this step the video file will get uploaded to Schoology.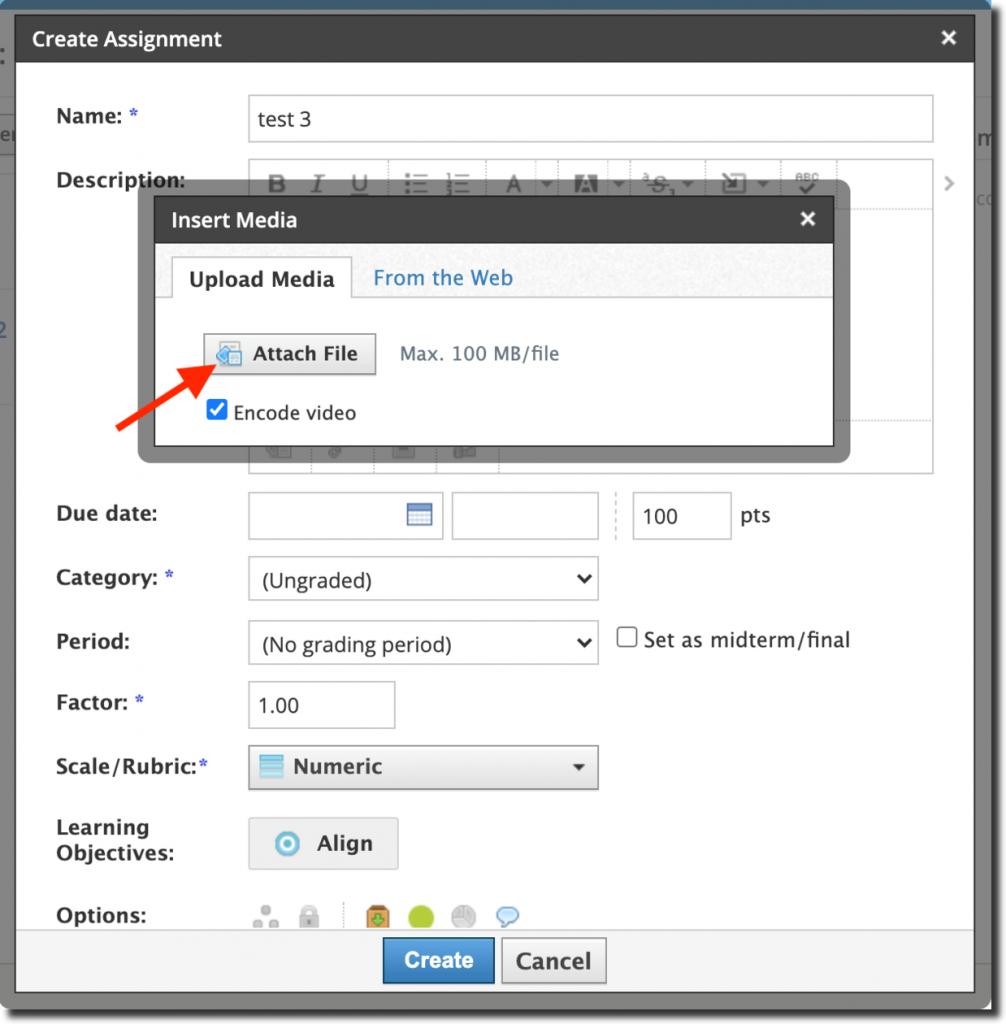 For videos longer than 10 minutes, there is an alternative approach – you can embed the video in the material.
2. Embed video
To embed a video, we first have to copy special embed code from the video webpage. We show below how to get the embed code for videos on Klip and Youtube.
Klip is a screen recorder and video editor app to record lectures and short instructional videos. For e.g. a Math teacher can record a Math tutorial on Jamboard, using Klip.
a. Embed a Klip video into Schoology
Open the Klip video webpage.  Click the Share button.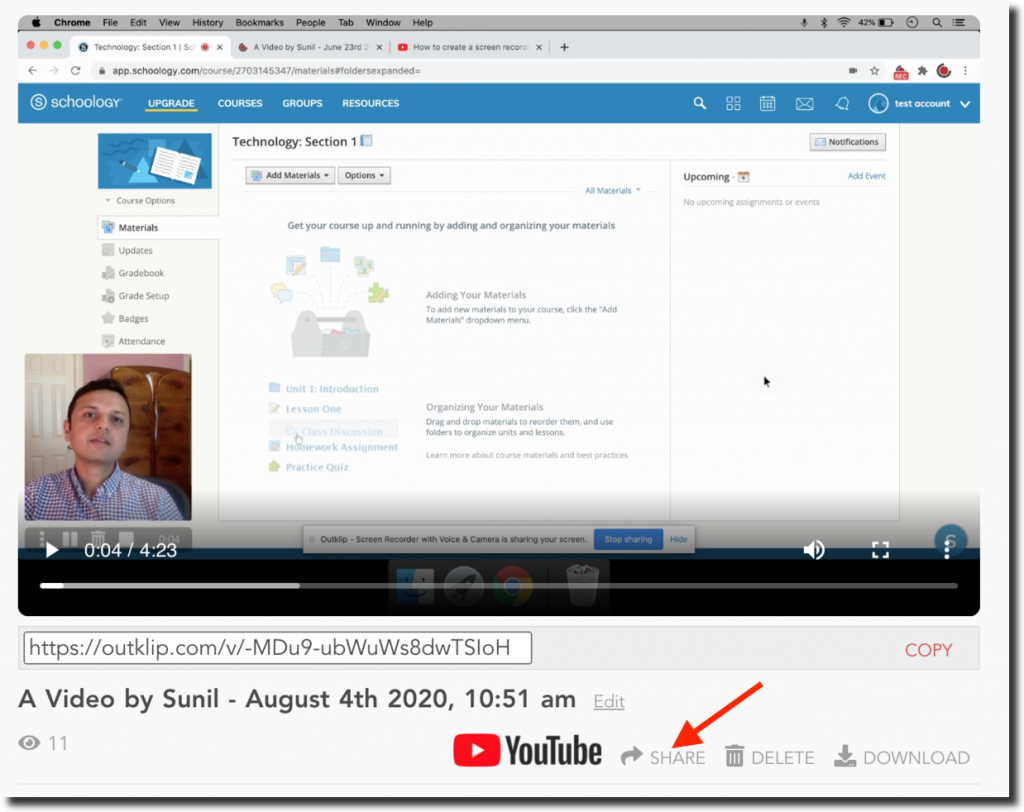 2. Click Embed.

3. Click the copy icon to copy the embed code.

b. Get a YouTube embed code
Open the YouTube video. Click the Share button.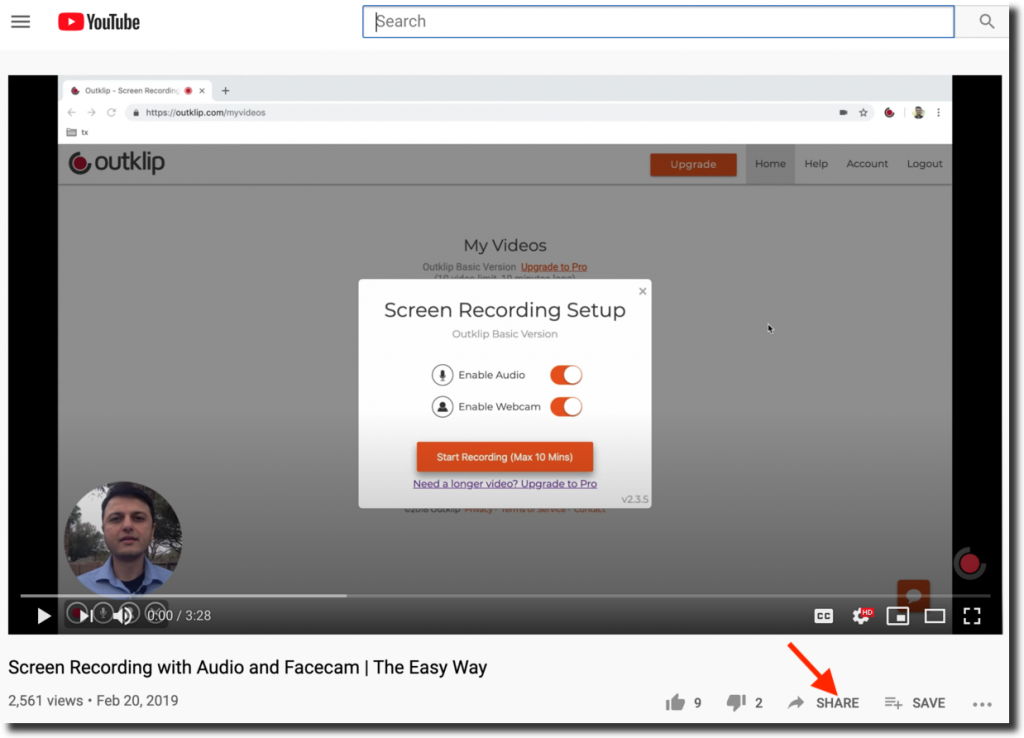 2. Click Embed.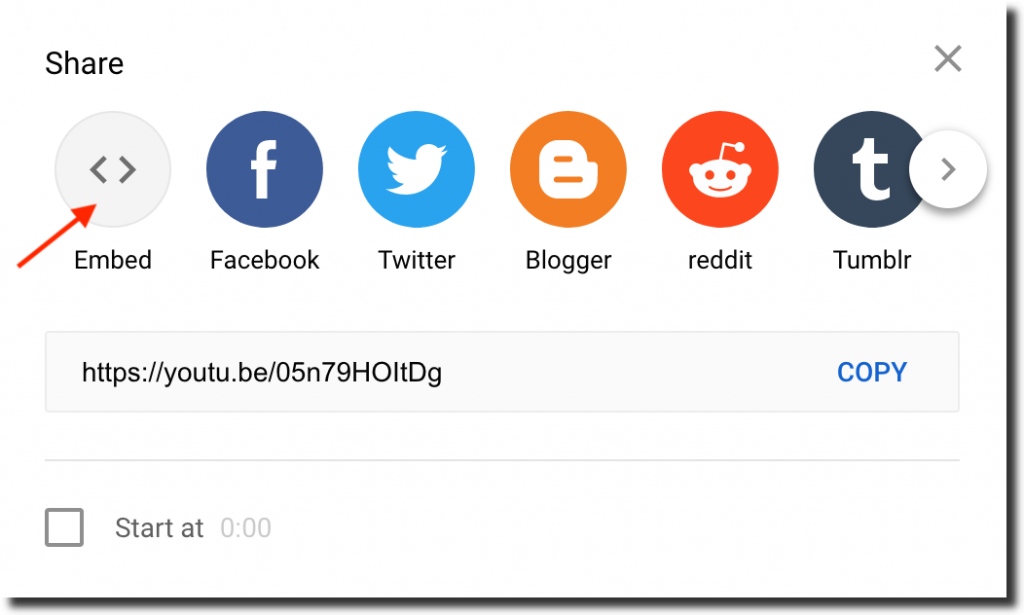 3. Click COPY to copy the YouTube video embed code.

3. Paste embed code
Paste the embed code into the Link/Embed box in Schoology.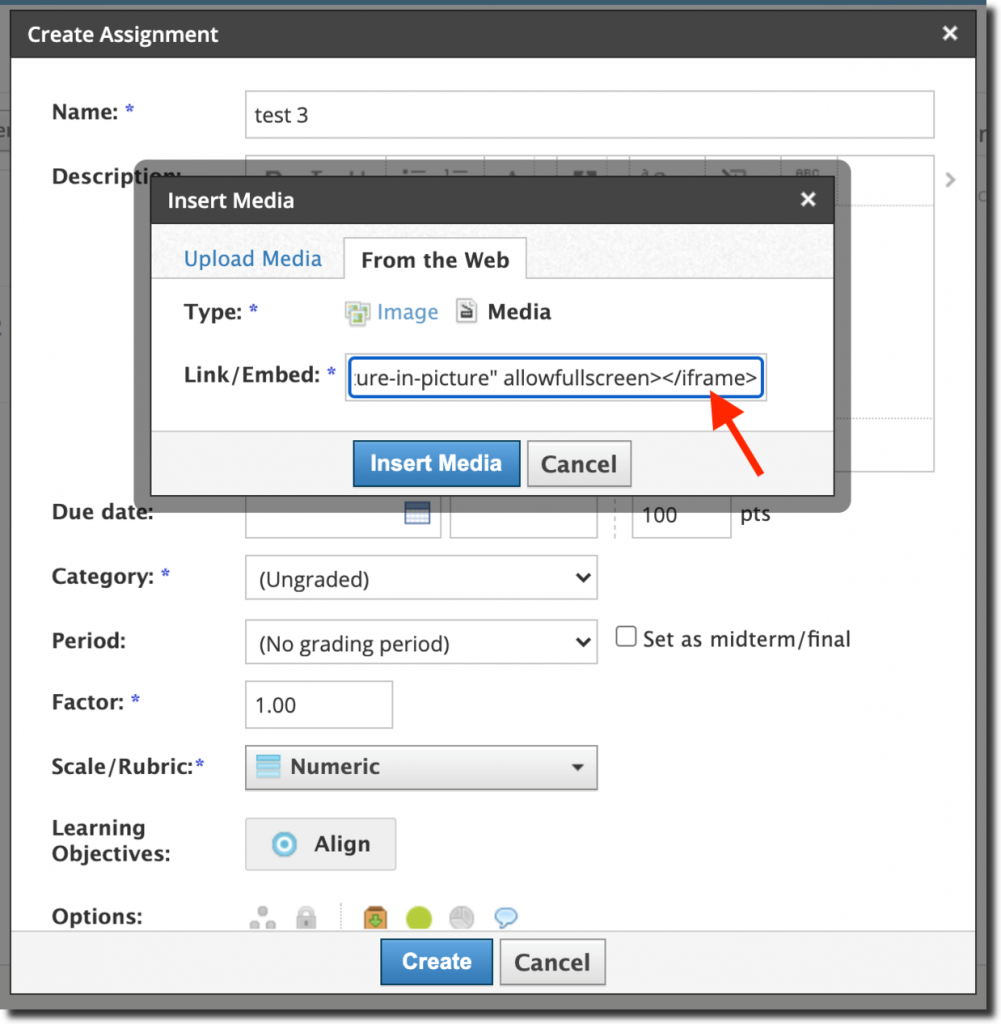 The embedded video appears in Schoology. The video can be played right here in Schoology without needing to click a link.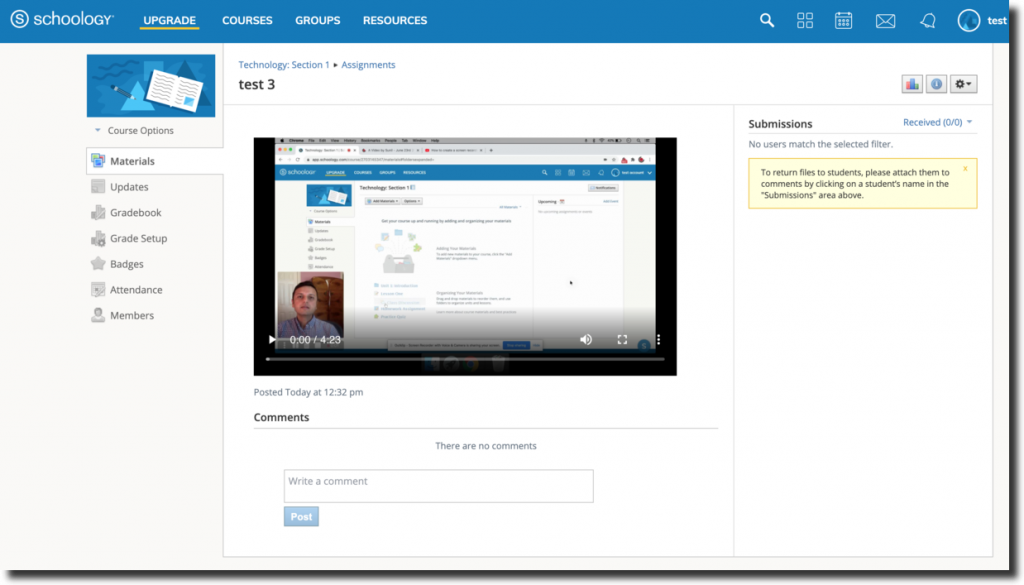 One thing to keep in mind is that the embed video is played from the original source — Klip or YouTube. Make sure to not delete the original video, otherwise the embed will cease to work.
Video embeds are simple to set up. Embedding videos improves the viewing experience by enabling students to view videos in Schoology without having to click a link.