A user contacted Outklip support as they were unable to connect a YouTube account to Outklip.
We found out the user was trying to connect to a shared YouTube account (belonging to their company), to which potentially a different Outklip user might have already connected. In this article, we provide a solution for dealing with this scenario.
The Problem
If multiple Outklip accounts try to connect to the same YouTube account, only the first account will be able to successfully connect. YouTube will refuse to connect to other Outklip accounts.
The reason for the failure is YouTube only allows one connection per 3rd party service, in our case, outklip.com.
The Solution
To connect the shared YouTube account to Outklip, you first have to remove access to Outklip in Google account settings. By doing this, the Outklip account currently connected to YouTube will lose access.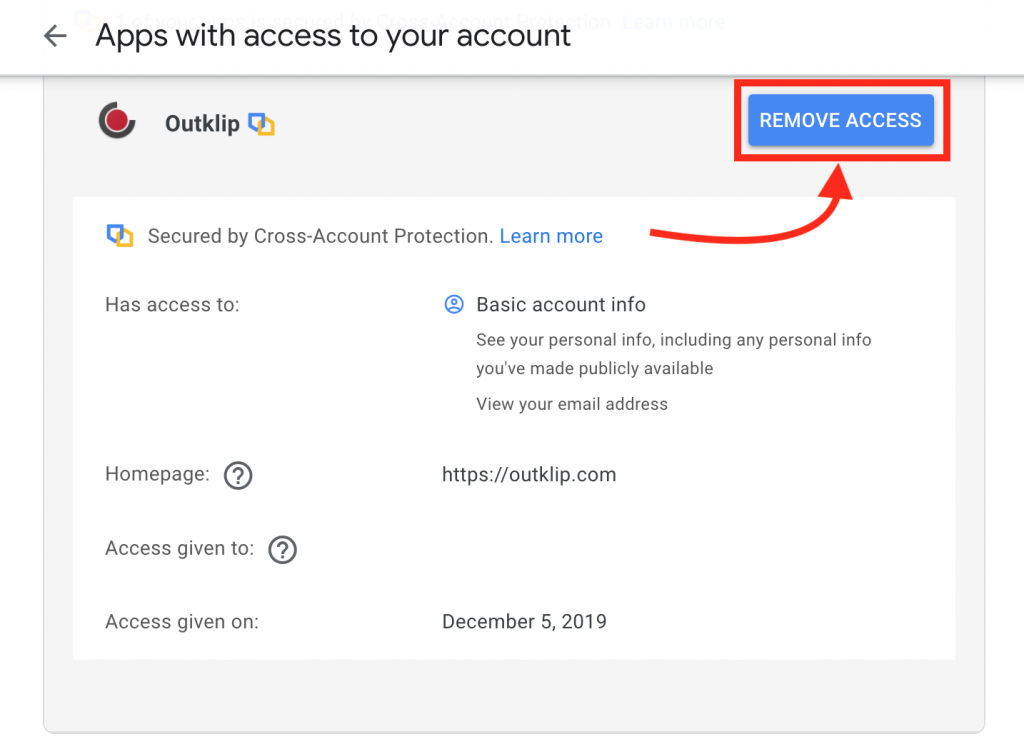 Now you can connect the YouTube account to your Outklip account without a problem.