You can import/upload a video file into Outklip. The video file has to be a .webm or .mp4.
There are limits to the file size based on the plan you are on. Please refer to the pricing page for details on import file size restrictions.
Steps
Open outklip.com/myklips and click the Import Video button. The import video webpage opens.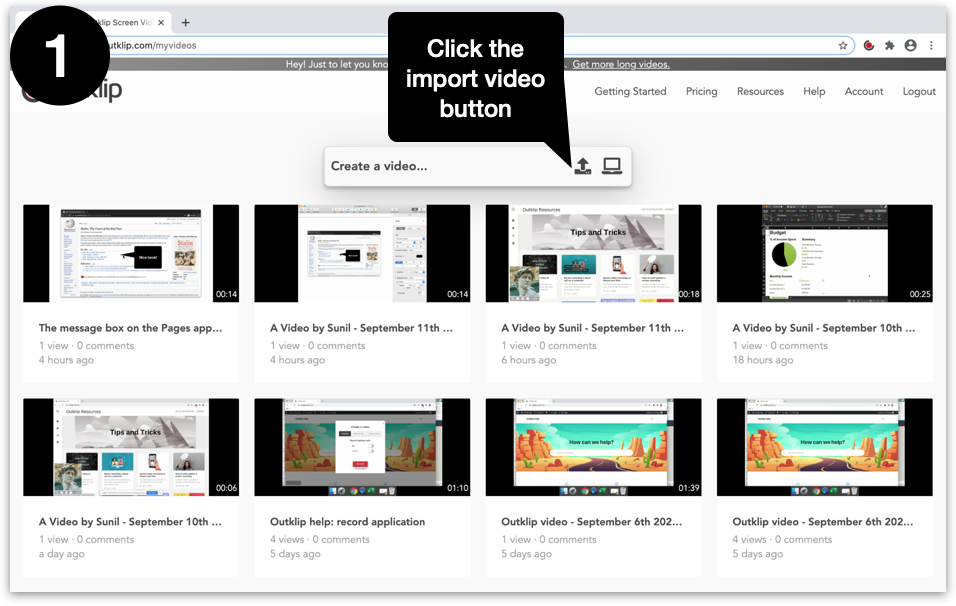 On the upload page, click the Upload File button. A modal dialog will open where you can select the file.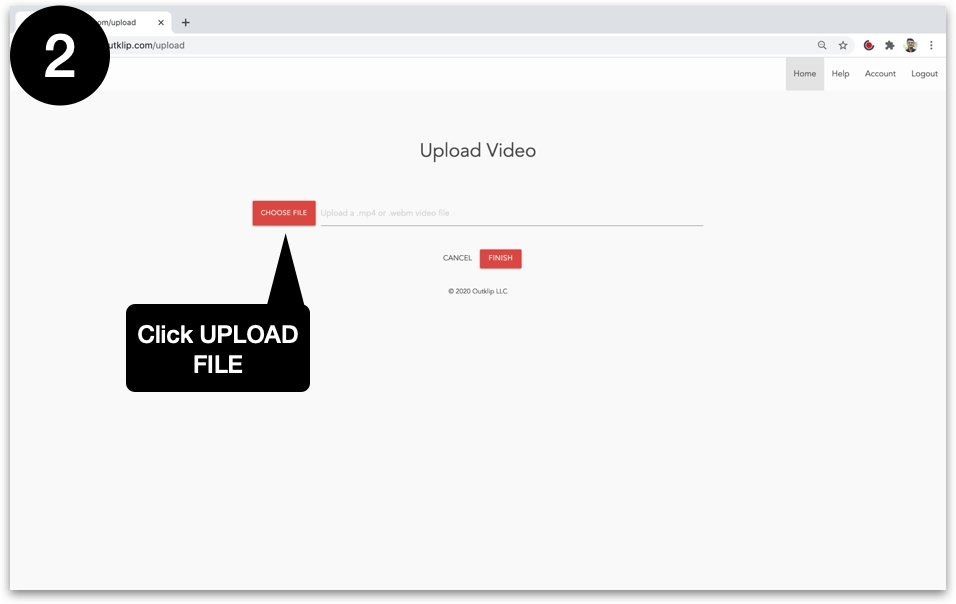 Select a video file and click Open.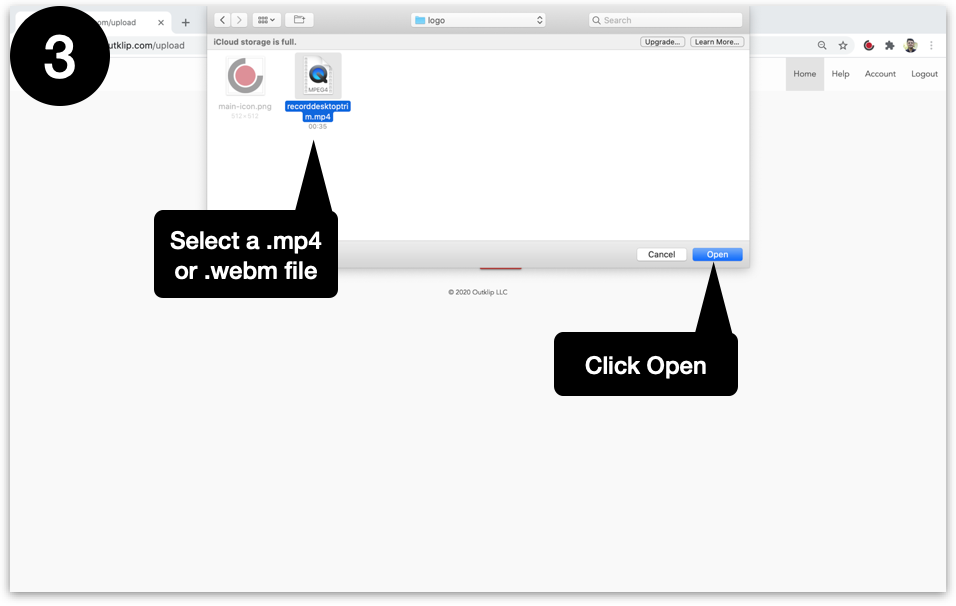 Click the Finish button to upload the file. After upload completes, the video webpage will open. On this webpage you can watch the video, copy the link, etc.