Outklip has a feature that lets you pop camera video out of the browser and overlay it on any application window. The feature is opt-in so you have to manually enable it.
Video demo
Steps
To use this feature, install the Outklip Chrome extension and log in.
Click the Outklip Chrome extension icon to open the recording dialog.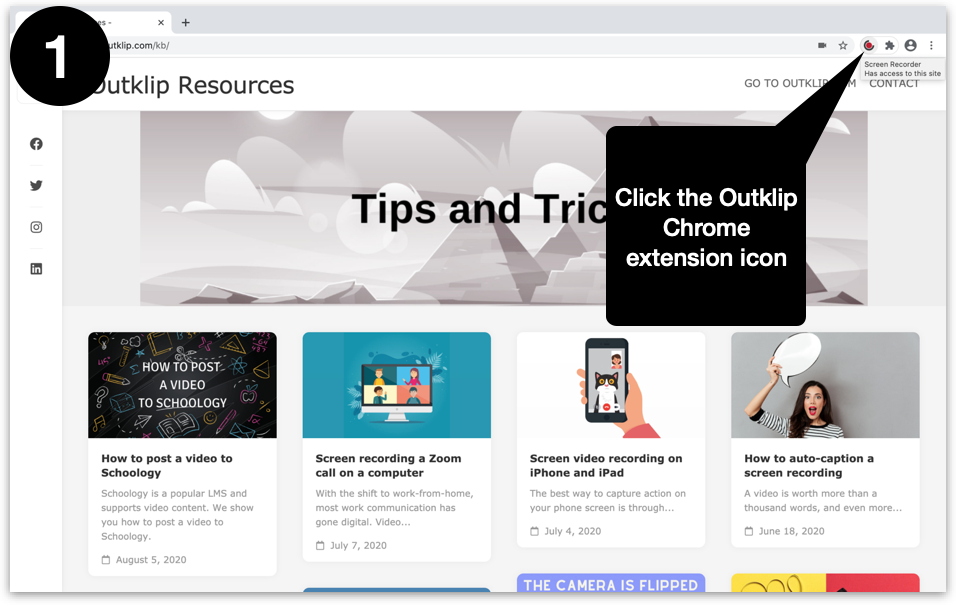 Click Show more options and in the expanded setttings, switch on Pop-out video .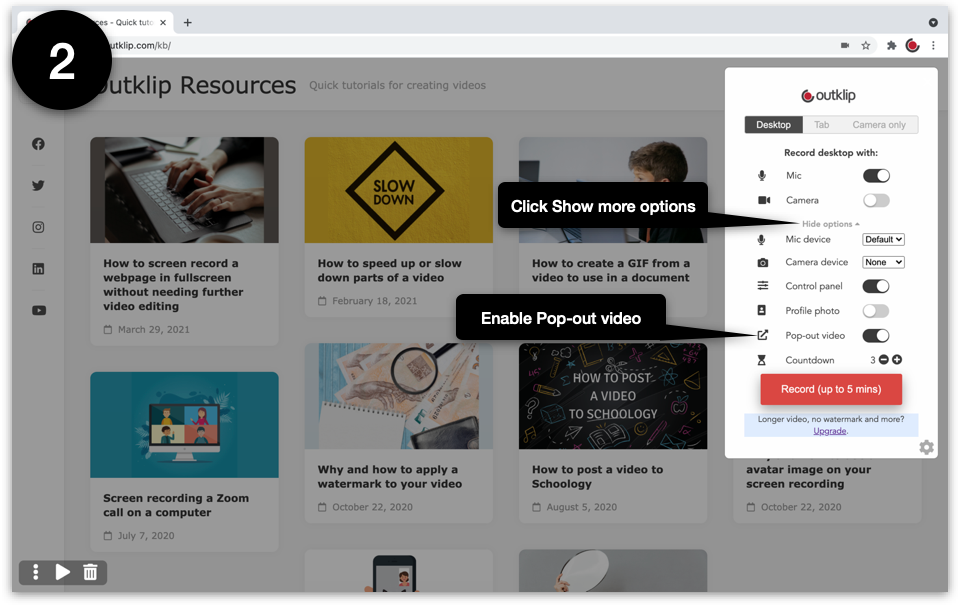 Switch on Camera on the dialog. If you are recording on the website for the first time, you will be asked to let Outklip use your microphone and camera. Click Allow. Live video appears on the webpage.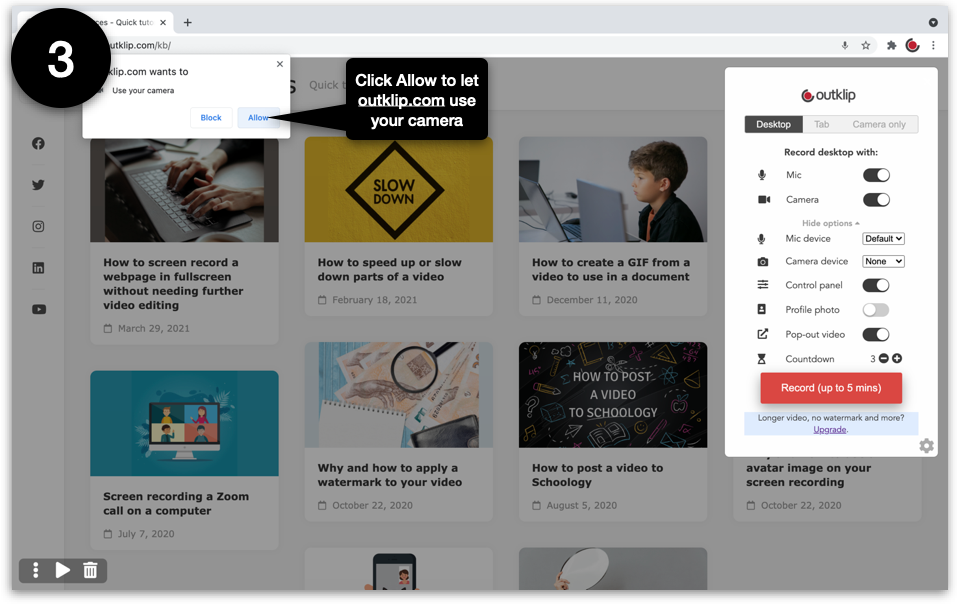 Hover the mouse over the live video to make the video buttons appear. Click the Open Picture-in-Picture button.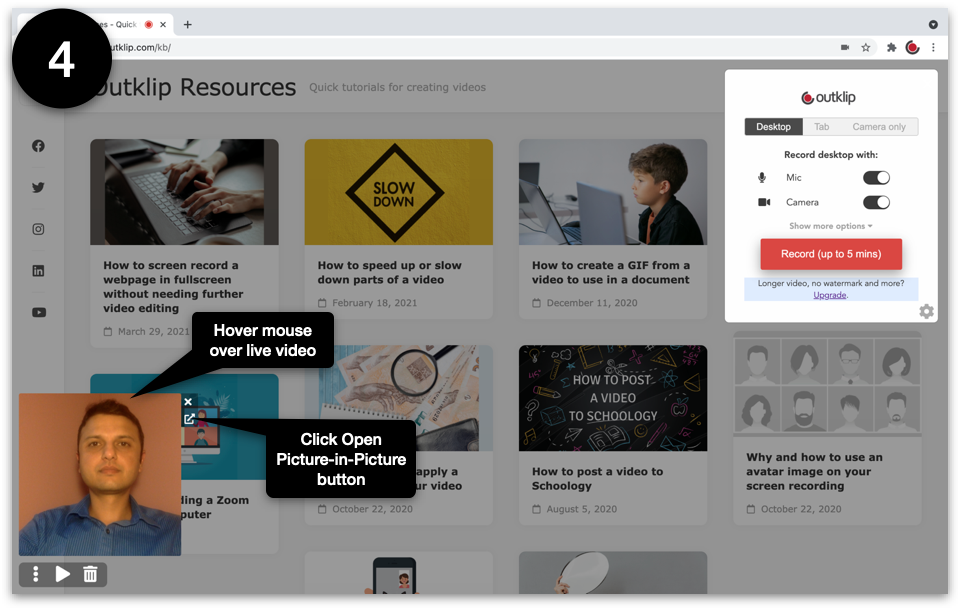 The live video pops out and appears in a different position.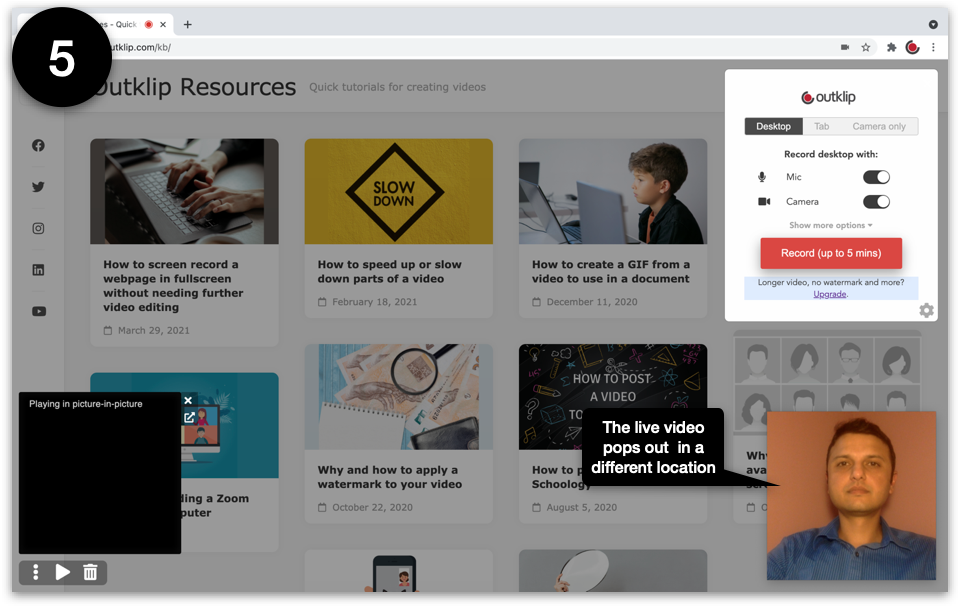 Open the application you want to record, for e.g. Powerpoint. Make sure the application window is not fullscreen otherwise the video overlay will not appear.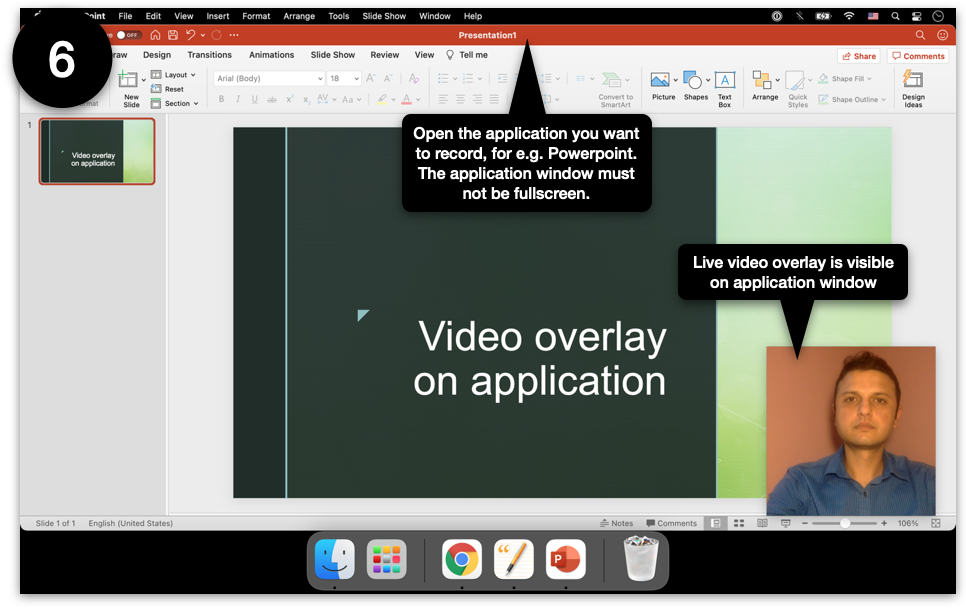 Click and drag the live video overlay to move it to wherever you want it to appear in the recording.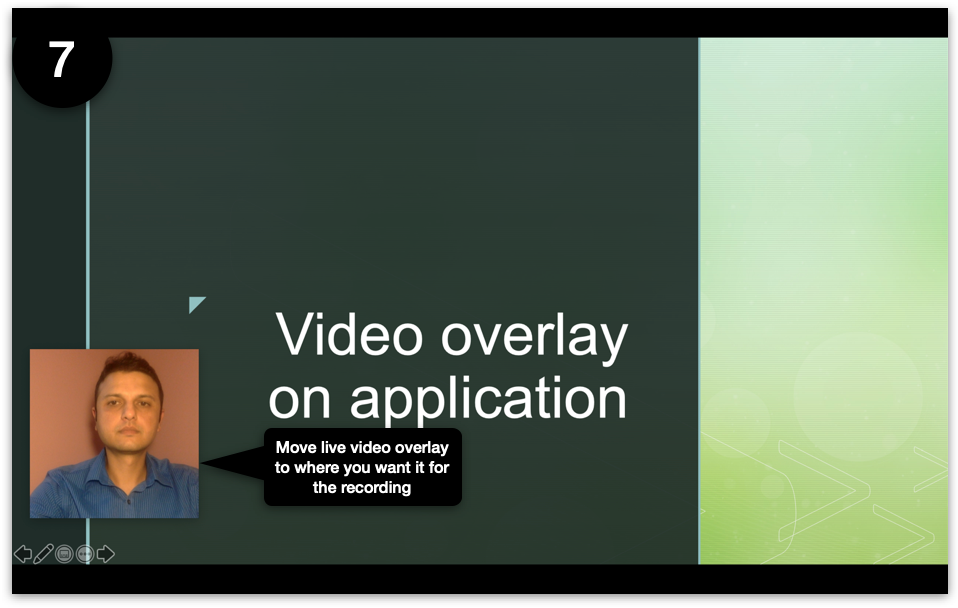 Go back to the browser. Click the RECORD button on the Chrome extension dialog.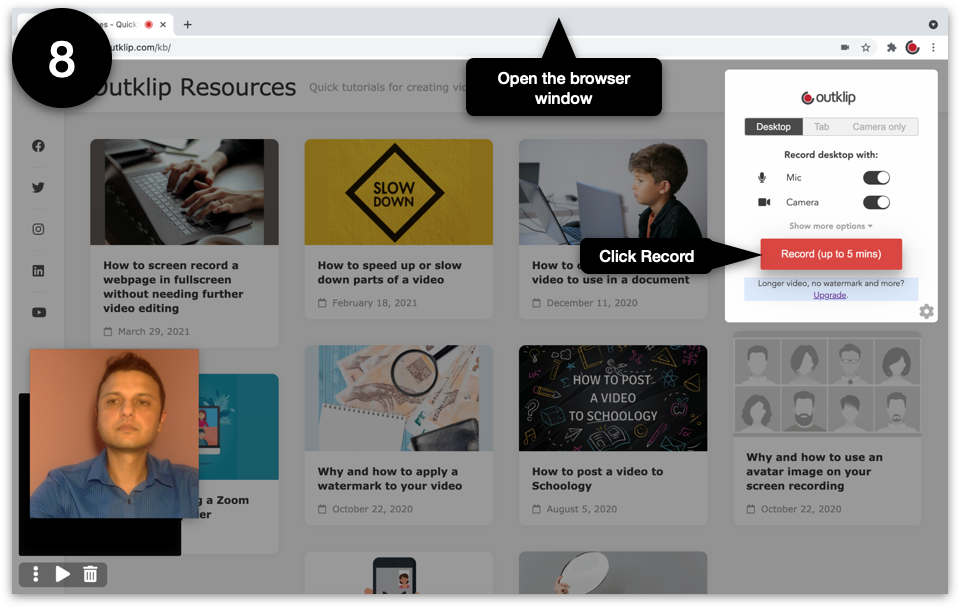 Click inside Your Entire Screen and click Share. Recording will begin after a countdown.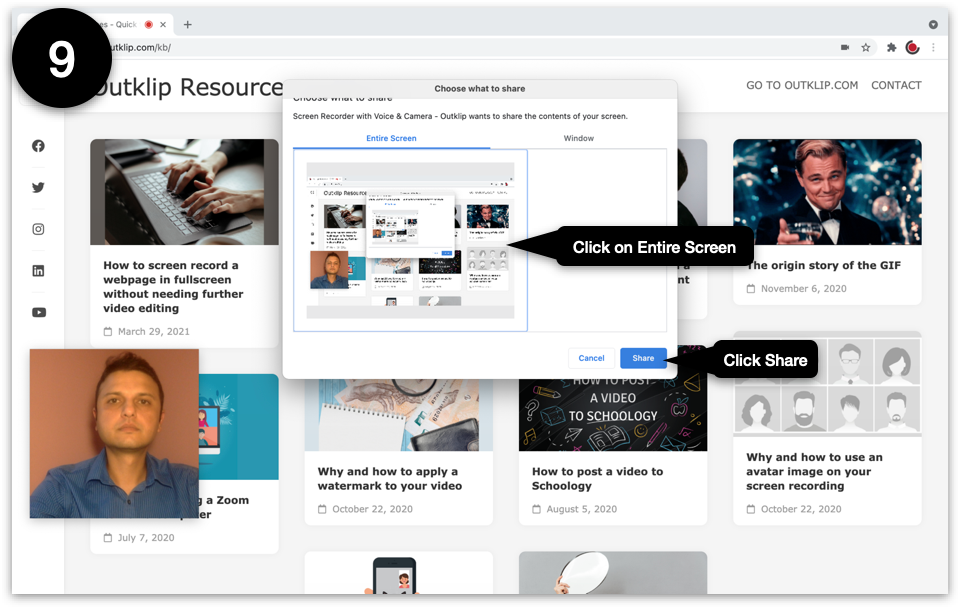 Go back to the application window. To stop recording, click the Stop Sharing button.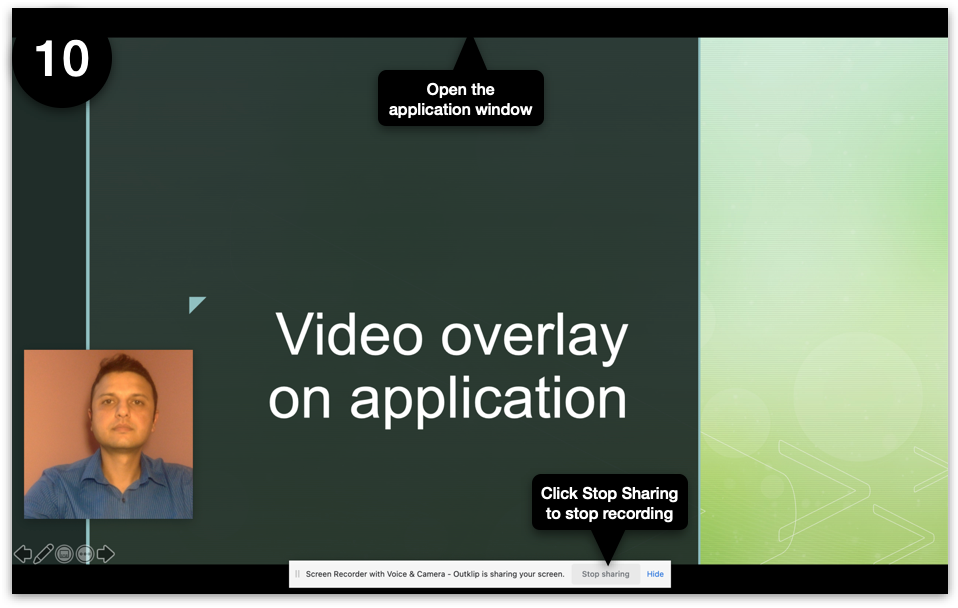 A new browser tab will open to a webpage where you can watch the video. Edit title and description, copy video link and send the link to others. You can also upload to YouTube or download the video.